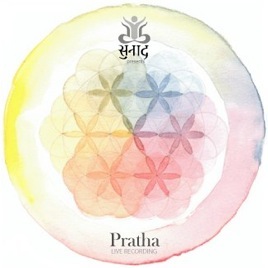 "Pratha" highlights three musical genres – Dhrupad, Khayal and Tarana, each of which is presented through a unique tradition.
Dhrupad is presented through the Dagar bani, the wondrous lineage of the Dagars, gurus to the Gundecha brothers. We had the good fortune to learn these Dhrupad compositions from the Gundecha Bandhu when we visited their Gurukul in Bhopal.
The soulful Khayal compositions of Pt. Dinkar Kaikini of the Agra Gharana have been received in Sunaad through his daughter and disciple Aditi Upadhya, a founder teacher of Sunaad.
Lalit J. Rao, taught us the Taranas that she received from her guru, Ustad Khadim Hussain Khan of the Agra Gharana.
Here is an excerpt from one of the live performances of Pratha – the famous Jhini Jhini Bini Chadariya of Kabir.
Excerpt – Jhini Jhini Bini Chadariya
________________________________________________________________